Welcome Everyone and thank you for Hopping along with us. If you just hopped on over from
Jessica Baker's Blog
then you are in the Right track. Kids just want to have fun don't they? Well here is the project I made for this hop. My 5 year old just started Kindergarden and I thought why not make something that she will enjoy and at the same time help her learn? I made a Magnetic Counting Board with magnetic numbers, owls, and the plus and minus signs. I also made a box and a card to go along with this just in case you would like to give this as a present to a little one that is just starting to learn numbers and counting. This Project was made Using the Cricut Lite Hoot N' Holler, Plantin School Book. Paper Stack from DCW SONGBIRD. For the Bling the I-Rock from Imaginisce and the Frame is from Ikea. For the Quilling Paper Strips from Quilled Creations. Metal Sheet from Home Depot and Magnet Sheet from Cricut.
(Don't forget to Leave a Comment a the end of this post for the Giveaway. Make sure to read the rules to enter the drawing)
Take a look:
This is the Magnetic board and It can be played with the numbers and the owls!
Here's the box I made to store the pieces using the Cricut Wild Card Cartridge. Letters are from Cricut Plantin School Book Cartridge
And the last project is the Card. I had to add Quilling to this card. For those of you who are new to my Blog I love to embellish my creations with Quilling!
$25 GIFT CARD TO MICHAEL'S
(For the Winner if its a US Resident)
OR
$25 GIFT CARD TO THE WINNER'S FAVORITE ONLINE STORE
( If the winner is a Non-US Resident)
You MUST be a FOLLOWER of my blog to participate.
Leave a comment on this post with your email in case you are the Winner and the link to your blog if you have one. And let me know if you are a Follower or if you have become a follower.
Winner will be Randomly selected using Random.org on Monday September 13, this will also be the day that I will announce the Winner.
It is Important that an email address or a way of contact be left with every comment. If the selected winner does not have a way to be reached another winner will be selected.
Now let's continue with the FUN and I Invite you to hop on over to see our Creative
LIZ at PaperLoft.com
or click on the following link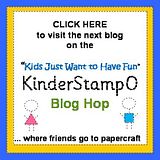 QUILLED HUGS TO EVERYONE AND THANK YOU FOR HOPPING ALONG!!!
LINDA K.
P.S. In Case you get lost here are the links to the other Blogs:
Jessica - http://www.kinderstampo.com/
Cheri - http://graphicatcreations.blogspot.com/
Christine - http://www.chrisscreations.blogspot.com/
Debbie - http://craftydeb-ddscrafts.blogspot.com/
Jessica Baker - http://thatzuneek.blogspot.com/
ME- http://www.krazyquilling.com/
Liz - http://lizspaperloft.blogspot.com/
Madison - http://www.funkycards.blogspot.com/
Mari (Momo) - http://www.madebymomo.blogspot.com/
Martha - http://dreamofcrafting.blogspot.com/
Meighen - http://scrappin3rdeeschik.blogspot.com/
Melanie - http://scrappymel.blogspot.com/
Nicki - http://canadiannickelscrapn.blogspot.com/
Shelley - http://heartstring-designs.blogspot.com/
Tammy - http://scrappycritters.blogspot.com/
Jessica - http://www.kinderstampo.com/p/kids-just-want-to-have-fun-blog-hop.html